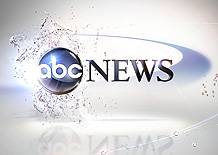 One Local Nielsen ratings snapshot (Wed., June 24)...
Pegasus News: This time he wasn't ratings gold -- at least not in D-FW.
ABC's one-hour health care Q&A with President Obama, dubbed a "glorified infomercial" by some Republicans, drew just 79,716 viewers in the 9 p.m. hour Wednesday.
That ranked it a sickly eighth opposite competition from NBC's premiere of The Philanthropist (192,647 viewers); CBS' CSI: NY rerun (159,432); ESPN's closing hour of LSU's blowout of Texas in the College Baseball World Series (152,789); Univision's Don Francisco Live (119,5574); Fox Sports Southwest's Rangers-Diamondbacks game (106,288); Fox4's 9 p.m. local newscast (99,645) and two episodes of TBS' Meet the Browns (93,002 and 86,359). Somebody call an ambulance.
Read more
Why such low ratings? Well, perhaps one reason is that
the majority of Americans are happy with their healthcare
.
Or...
I watched it...many troubling things, not the least of which is the possibility of cutting tax deductions to charities to help pay for Obama's h/c plan.
more later
More at Changing Worldviews
Show on ObamaCare online here (See 6/15/09)