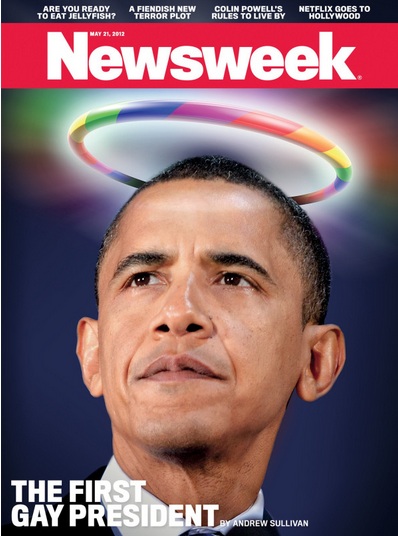 So, how did you spend yesterday? Our president, Barack Obama, said he and Michelle would spend it commemorating it as a day against homophobia and transphobia. Yep.
I hate being a bearer of bad news, but we better buckle up!...
Like I said last week - few things get me hotter than our children getting indoctrinated, particularly in our schools. Well, we found out more about the school system we reported on last week. According to FOX News: "One of the nation's largest public school systems is preparing to include gender identity to its classroom curriculum, including lessons on sexual fluidity and spectrum - the idea that there's no such thing as 100 percent boys or 100 percent girls.
Fairfax County Public Schools released a report recommending changes to their family life curriculum for grades 7 through 12." The changes, which critics call radical gender ideology, will be formally introduced next week." Peter Sprigg of the Family Research Council said, "The larger picture is this is really an attack on the nature itself - the created order. Human beings are created male and female. But the current transgender ideology goes way beyond that. They're telling us you can be both genders, you can be no gender, you can be a gender that you make up for yourself. And we're supposed to affirm all of it."
Not only that, this week we found out that the Girl Scouts will now allow transgender/cross-dressing boys to join the girls.

So, in addition to having to deal with the rapid decrease in morality, and the failure of our society to protect innocent children,this week we also woke up to the news that ISIS is taking major sections of Iraq; and that major financial experts, including Warren Buffet, are warning of a market crash.

As overwhelming as the reality of all this is, it's not time to go into the proverbial fetus position! It's time to Pray (please pray the news), and to 'be prepared, not scared.' That includes pulling our kids out of these'mind and heart molding' arenas... AND taking seriously the need to provide the 'insurance' our families may need for the future given the current dangerous national and world conditions.
And so, while Pres. Obama was 'commemorating yesterday as a Day Against Homophobia and Transphobia,' we began putting together this week's show to help address the seriousness that 70% of Americans now believe that our economy is permanently damaged, and that an Obama administration official said they would 'kill the dollar,' if necessary.
We offer some solid solutions via my guests, including Author James Moorehead, on how we can survive any further financial or national crisis.