Can I Live?
Abortion, a topic that some have asked me not to talk about on the show...but how can I not talk about it with facts such as...
The abortion industry's secret -
Margaret Sanger, the Founder of Planned Parenthood shockingly said, "We do not want word to go out that we want to exterminate the Negro population."
This is outrageous and makes me angry every time I think about this sinister agenda, which I went into detail of on the show. People need to know the roots of this organization, especially the black community. Will you help get the word out?
Martin Luther King, Jr. had a dream that his "four children would one day live in a nation where they would not be judged by the color of their skin." But as his niece, Dr. Alveda King, says, "I join the voices of thousands across America who can no longer sit idly by and allow this horrible spirit of murder to continue. If the dream of Dr. Martin Luther King, Jr., is to live, our babies must live."
Please put a link to this post or the show (see below) on your site, we give permission to make CD copies of it to give away, and email this information to your lists to help get the truth out more on this dark, hidden secret of Planned Parenthood. Yeah, I'll say, 'planned.'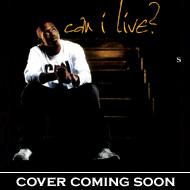 We played part of Nick Cannon's song, "Can I Live?" on the show as well. Here's the link for his very moving video:
Can I Live?


Hear the show (See 7/5/06)
4
Comment